Written by Richard Grigg, Photos by Gwion Rhys Davies & Richard Grigg.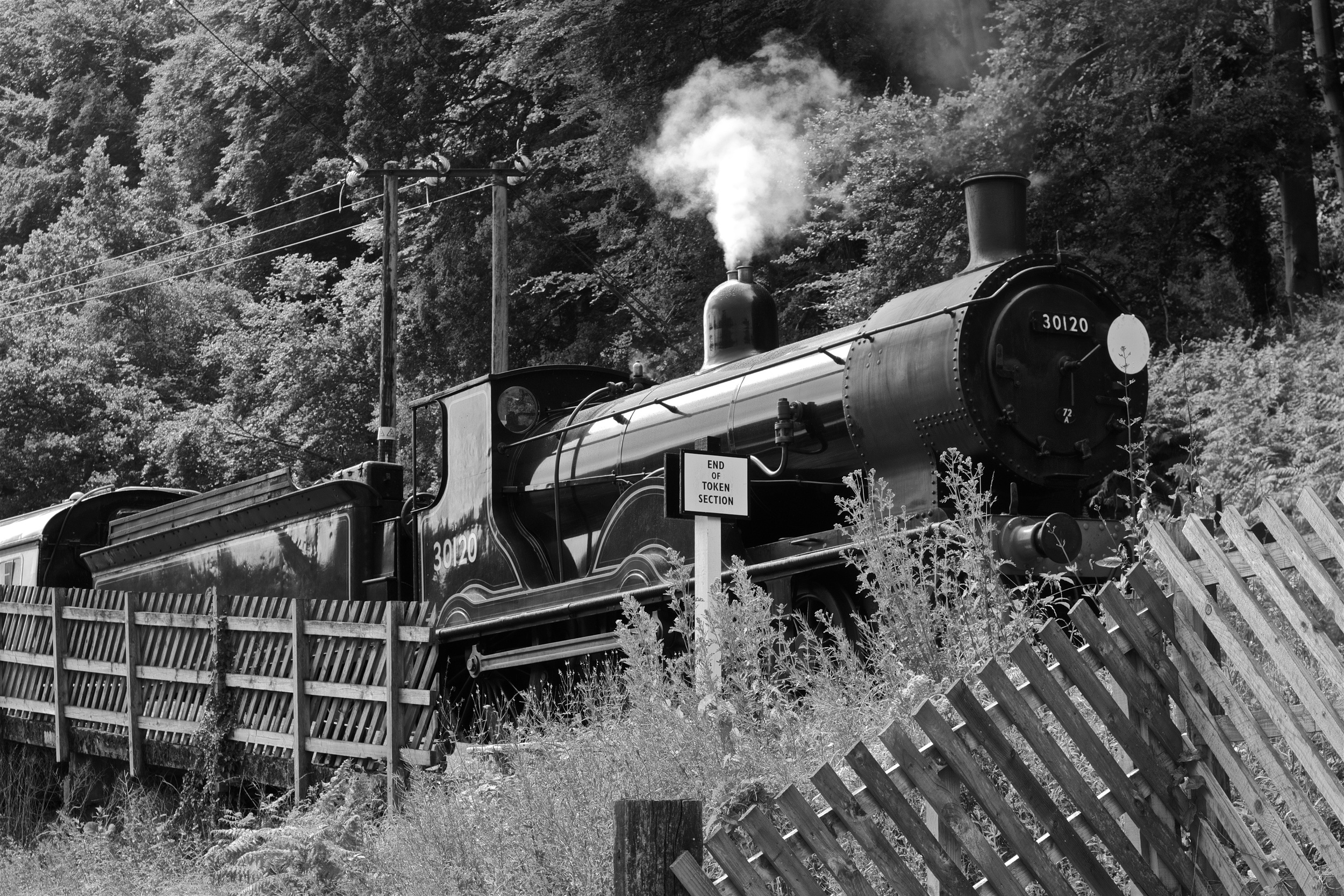 Saturday, July 2nd saw the SRMG's visit to the Dean Forest Railway during their two weekend steam gala. The intense timetable was worked by four magnificent steam locomotives covering the 4.5 miles between Lydney Junction and Parkend (via Lydney Town, Norchard and Whitecroft).
The line up of engines for the gala was a very interesting mix:
GWR Small Prairie no:- 5541
Built at Swindon in 1928 she spent most of her life working around the town of Machynlleth before being withdrawn from service in 1962, ending up in 'Barry Scrapyard'. A decade later she was rescued by the Dean Forest Railway, where she resides today.
Metropolitan Railway E Class no:-1 (Originally no:- L44)
This immaculate locomotive was given the honour in 1961 to work the last steam hauled London Transport passenger train service. She remained in use until retirement in 1965. She's now a resident of the Buckinghamshire Railway Centre.
Beattie Well Tank no:- 30587 (Originally no:- 298)
The smallest engine of the group and one of only two examples of this class to survive into preservation. Built by Beyer Peacock in 1874 her principle job was pulling passenger trains within the London suburbs. After withdrawal in 1962 she became a member of the national collection and today is based at the Bodmin & Wenford Railway.
SR T9 Class no:- 30120 (Originally no:- 120)
The biggest of the line up and the locomotive I really wanted to see, this beautiful steam engine was built in 1899 and worked express passenger trains alongside her 65 siblings. In 1963 she was preserved by the NRM (National Railway Museum) and is currently homed at the Bodmin & Wenford Railway together with Beattie well tank (30587).
As well as travelling on the passenger trains there was also the chance to ride on the demonstration freight train in one of the two brake vans (a 'Shark' and a 'Queen Mary'). This was too good an opportunity to pass on, so in the end, we travelled from Norchard Low Level to Lydney Junction in the 'Shark' brake van and then from Lydney Junction to Parkend in the 'Queen Mary' brake van.
There were a few passing showers throughout the day but that wasn't enough to a dampner on an otherwise great day out and a wonderful time was had by all. We're already counting the days for when we can come again.